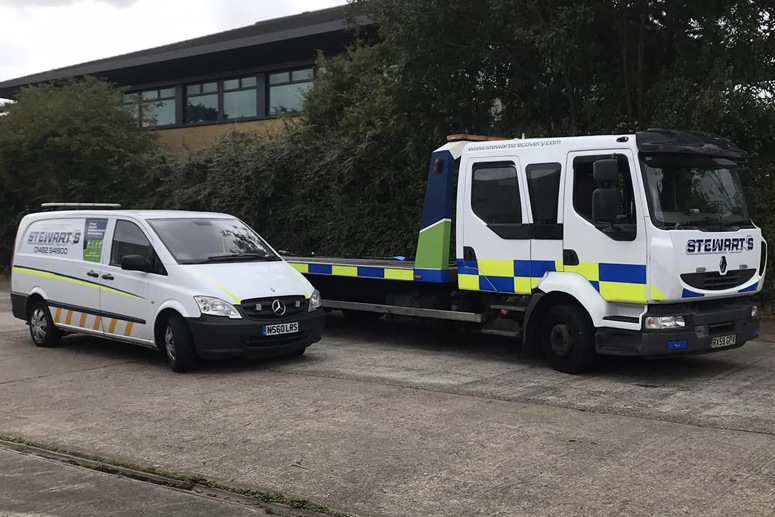 What to Do While Waiting
9 months ago Friday 1st January 2021
In the event of a breakdown or traffic incident, You're first priority is the safety of you and any other persons in you're vehicle.

Exit you're vehicle and stay away from moving traffic.
Call for assistance.
Do not return to you're vehicle especially in harsh weather.
Stewart's Roadside Recovery Procedure.
On approach our warning lights will illuminate. PLEASE STAY away from moving traffic by staying at the side of the road.
Once our operator is happy that you're vehicle is secure, they will invite you into the recovery vehicle.
We carry flasks in cold weather so you can have a hot drink and warm up with a Coffee or Tea.
---