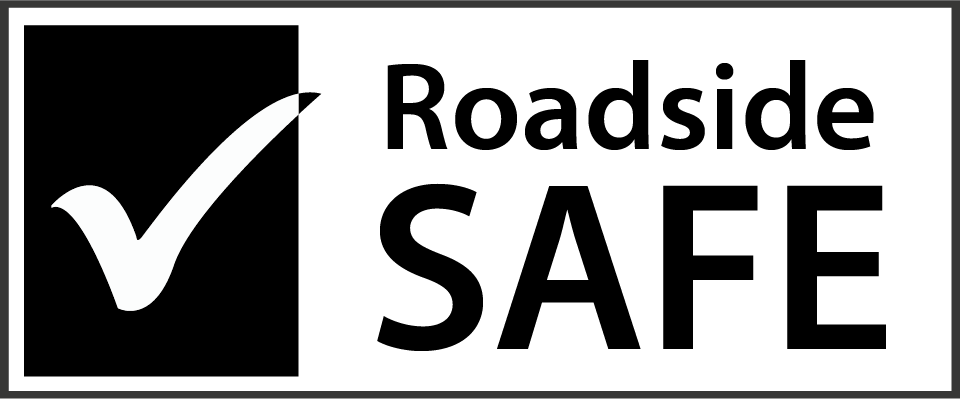 Roadside Safe
In any instance, Breakdown or Incident, the safety of you and any passengers is vital:
If you can, move you're vehicle as far left as possible.
Activate you're Hazard Warning lights.
Do NOT Stay in you're vehicle - Exit the vehicle from the left.
goto the rear of you're vehicle and stay away from traffic by standing on a verge across the barrier.
Call for recovery assistance, if there is immediate danger dial 999
Do NOT go back to you're vehicle - especially in harsh weather.
Stewart's Roadside Recovery Procedure:
On approach our warning lights will illuminate and our truck will take position.
PLEASE STAY away from moving traffic by staying at the side of the road and to the Rear of you're vehicle.
Our operative will come to you and explain what will commence with the loading of you're vehicle.
Once our operator is happy that you're vehicle is secure, they will invite you into the recovery vehicle.
NO persons in the recovery vehicle until we are ready to leave the scene!
Safety of breakdown operatives, employees and customers at breakdown and recovery situations.
Safety of persons working or stopping on the roadside and high-speed dual carriageways and Motorways.
Demonstrate effective training - ALL Stewarts Recovery operatives are trained and assessed regularly.
Members of the public are frequently unaware of the dangers at the roadside - Stewarts Recovery staff will advise customers on what to do while they await our arrival.
Standardised practise for the livery or lighting of recovery vehicles - Stewarts Recovery have a standard while attending recoveries with use of emergency lighting and all vehicles display our name.
Insurance for Road Risk, Public Liability and Goods in Transit.
Recovery Vehicles maintained regularly and kept in safe working order as well as equipment.
Recovery operatives are trained and capable to ensure safety and the use of recovery equipment.
Legal compliance - Stewarts Recovery Understand how statutory and regulatory requirements impact vehicle recovery organizations and its customers.
We use Recovery Vehicles specifically designed and built for the industry.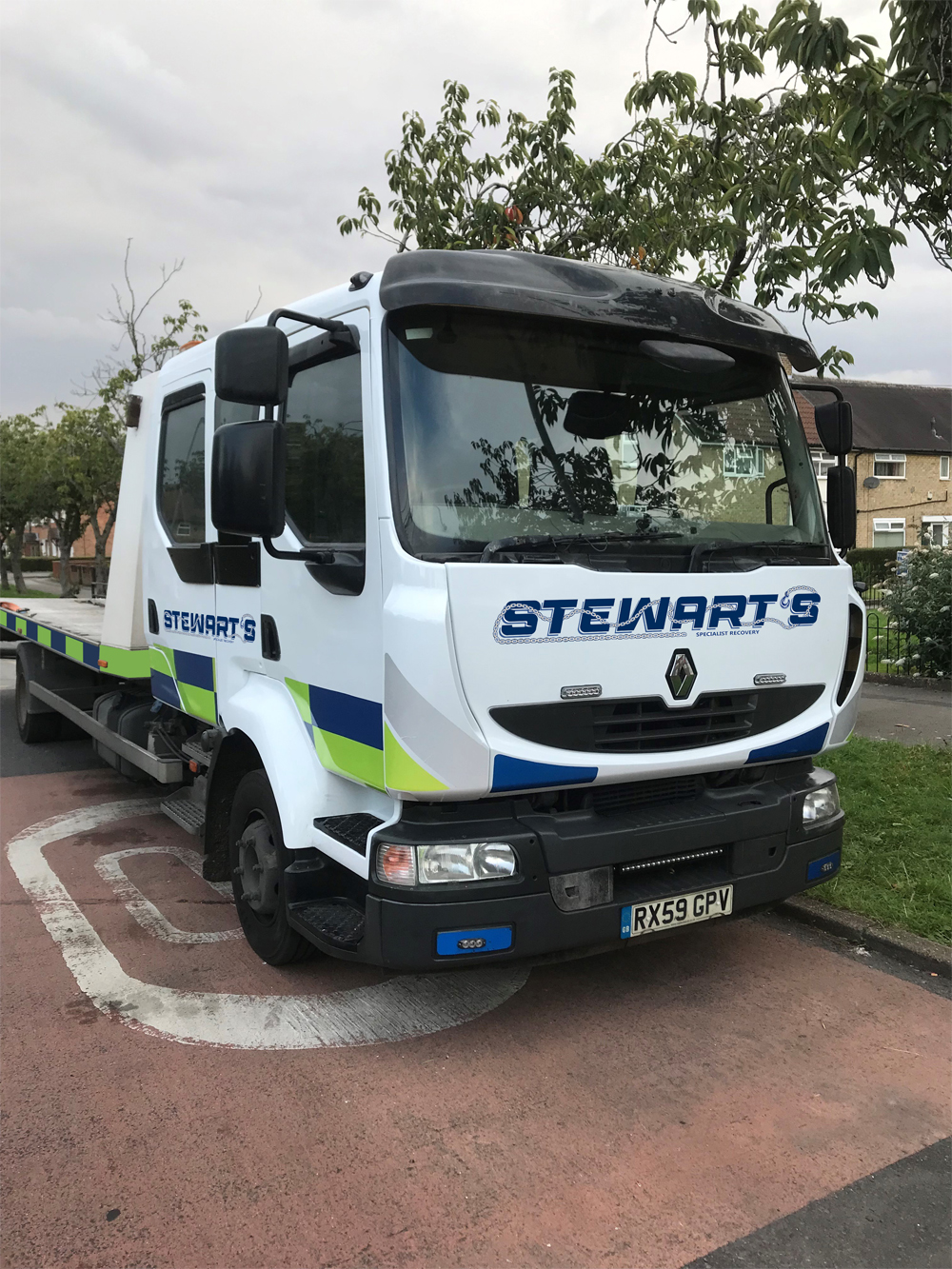 12 ton Renault Midlum Tilt and Slide with second car lift
Purpose:
Breakdown and Accident / Incident Recovery
Equipment:
Slippery Jims, Snatch Blocks, Shackles, J-Hooks, Chains, Jump Pack, Lockout-Kit, Trolley Jack
3.5 ton Vauxhall Movano Beavertail
Purpose:
Breakdown and Accident / Incident Recovery
Equipment:
J-Hooks, Jump Pack, Trolley Jack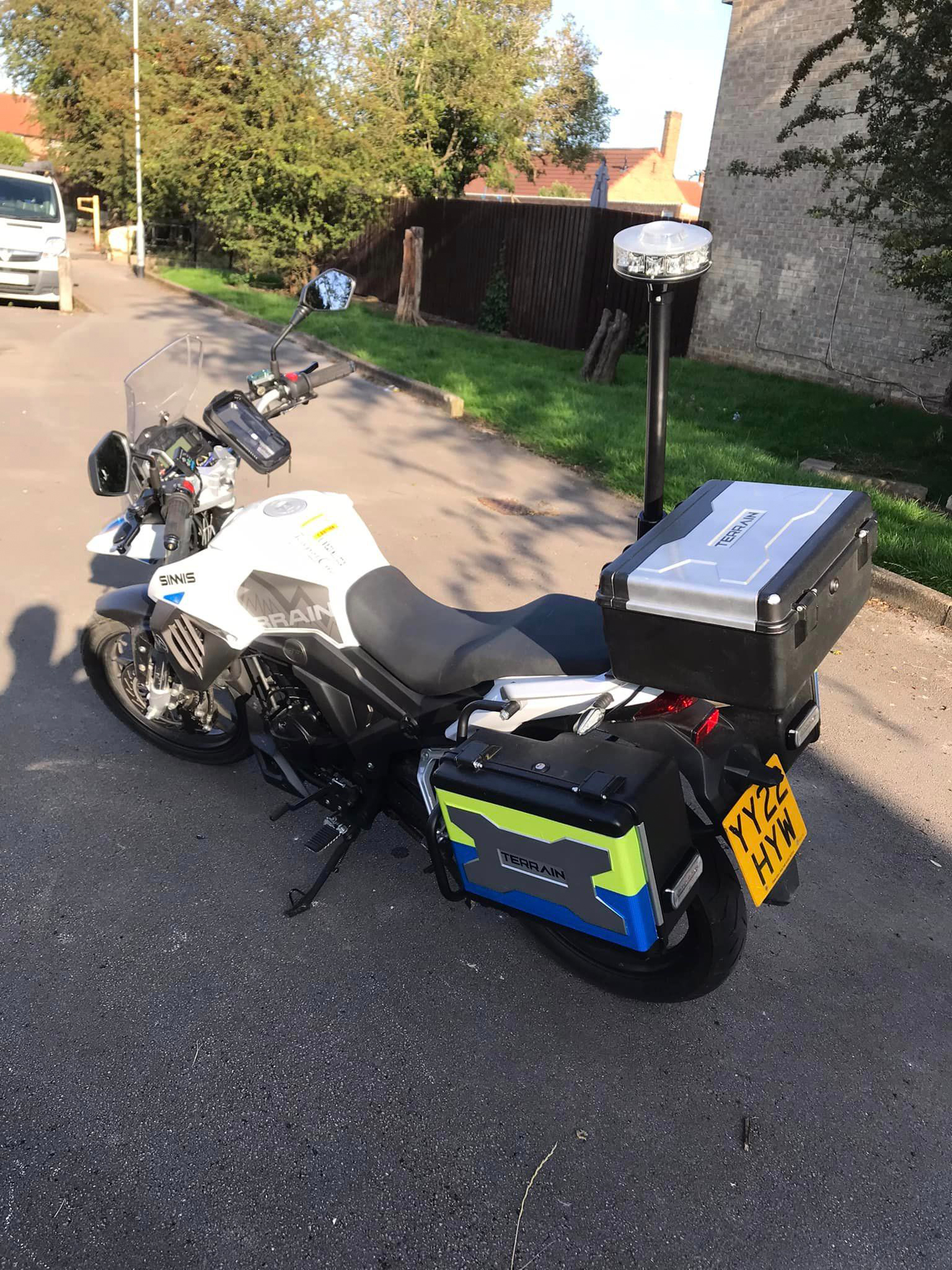 0.5 ton Sinnis Terrain Motorcycle
Purpose:
Roadside Assistance and Rapid Response
Equipment:
Jump Pack, Trolley Jack