With a passion

Stewart's Recovery

Starting in the industry in 1991 with now 30 experience and specialising in road traffic collisions, off road winching, overturned vehicles and serious crime recovery, Stewart's Recovery are specialists in vehicle recovery for Hull and covering East Yorkshire with a wealth of experience in the field, a passion of damage free recovery spanning 30 years, meaning that all work carried out is done so in a safe and effective manner with no or minimal damage to vehicles. This is passed onto all staff within Stewart's to adhere to with a proffessional approach and commitment in all aspects of any job we take on.
Equipment for Car & Light Commercial Recovery and Off Road Winching.
From light recovery work, broken down at the side to specialist work, road traffic collision, overturned, off road winching.
Stewart's are the choice to call with competitive rates, professionalism and equipment to effectively work the job at hand safely.
Stewart's Recovery have certified equipment, vehicles and staff, making sure the service provided is done so complying with regulations and law.
Key Skills
Risk assesment
Health and Safety
RTC/Serious Crime Recovery
Slidebed
Winching (Snatchblocks/Skids/Chains)
Crime scene recovery of vehicles (CSI)
our testimonials
What our clients say
David J
Got helped for Lift
Not a breakdown or recovery per say but over all excellent work in lifting and moving my porta cabin office across our yard thanks
James S
Got helped for Off Road
Excellent service and very professional to say the least, recovered my car without no further damage - Thank You!
Karl B
Got helped for Accident
Thank you for getting to me so fast and moving my car after an accident, I would also like to thank you for getting me to work and storing my car
Bernard K. Guzman
Got helped for Out of Fuel
How embarrassing but you guys really made me feel comfortable and it's not just me so i thank you for the speedy response and swift turnaround for me to be on my way again, thank you!
Anne D. Burke
Got helped for In a ditch
Sorry it has taken me this long to get a thank you note sent out for the best service I have ever received, from the recovery to the great kindness shown at a difficult time.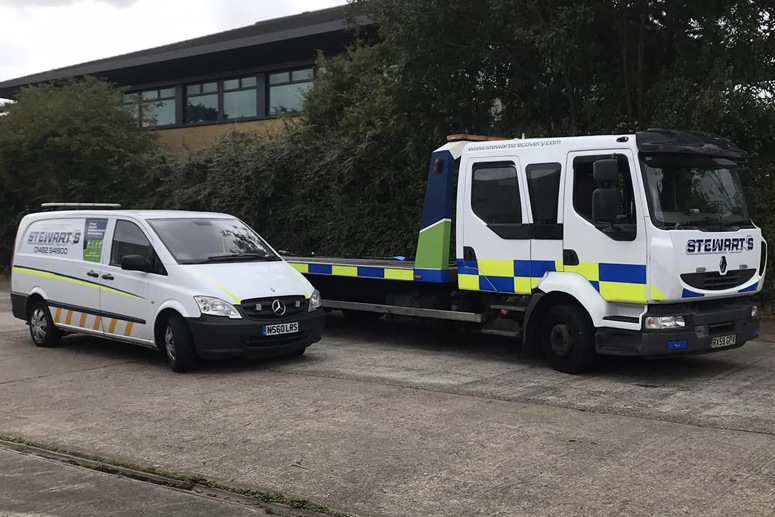 In the event of a breakdown or traffic incident, You're first priority is the safety of you and any other persons in you're
read more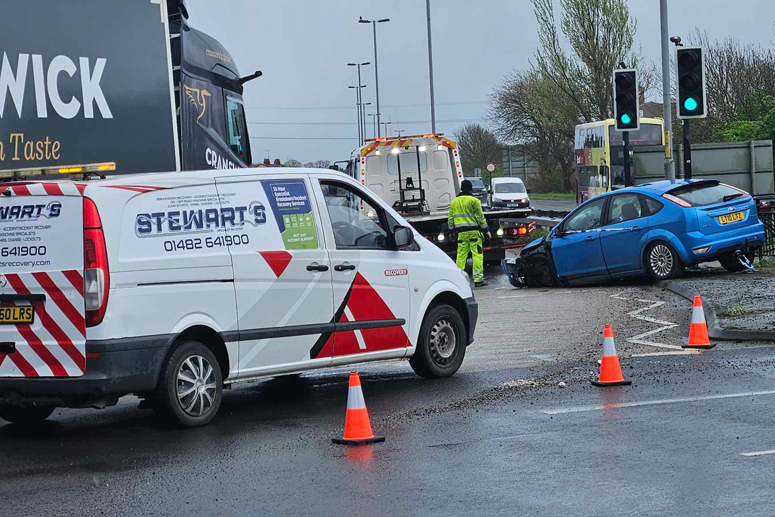 In the event of a traffic incident where the Police or Highways require the removal of you're vehicle, ask for Stewart's.

read more
How can we help you?
Have a Question?
Top Questions Asked